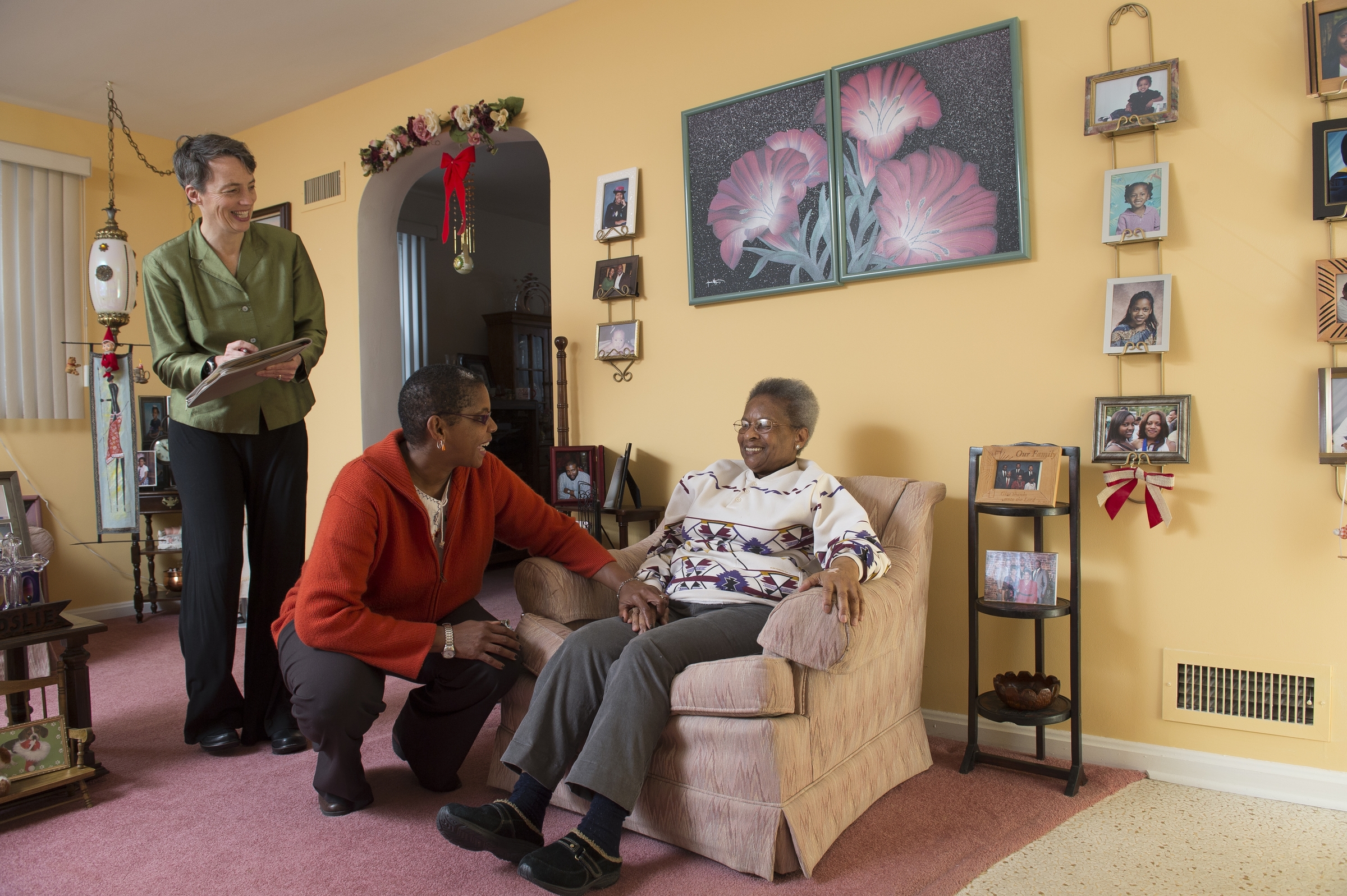 Meals on Wheels Central Texas has launched an evidence-based pilot for older adults in Central Texas, a program made possible through the generous support of the St. David's Foundation. CAPABLE uses a multidisciplinary team approach to help vulnerable older adults live safely in their homes. The team consists of three professionals: an occupational therapist (OT), a registered nurse (RN), and a handyperson. Together, the CAPABLE team addresses the home environment and builds on the client's own strengths to improve safety and independence. The program's client-directed approach allows older adults to define the meaningful daily activities they want to achieve.
Throughout the five-month period of this program, each participant enrolled in CAPABLE will interact with an OT from our partners at WellMed, a MOWCTX RN and a handyperson.
CAPABLE studies have demonstrated:
A 50% reduction in the number of Activities of Daily Living (ADLs) that were previously difficult for the client.
A tripling in the percentage of people who reported no difficulty with walking.
A 50% increase in the number of clients who said they had no difficulty in self-care.
A clinically significant decrease in depressive symptoms.
A 50% decrease in hazards within the home.
A reduction in both hospitalizations and nursing home admission rates.
The functional improvements experienced by CAPABLE participants were observed across all demographics and disease groups.
CAPABLE is currently in its pilot phase, and at this time, the maximum number of eligible participants have already been enrolled. For any questions about this program, please contact Stephanie Houghton-Bowman, RN and program manager, at shoughtonbowman@mealsonwheelscentraltexas.org.
Read the journal publication here: Home-Based Care Program Reduces Disability and Promotes Aging in Place (2016)
CAPABLE In the News
New Central Texas program aims to give older adults more independence in their homes: https://www.kxan.com/news/local/austin/new-central-texas-program-aims-to-give-older-adults-more-independence-in-their-homes/